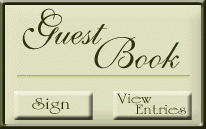 This page is dedicated to the memory of our beloved canine family members that are waiting for us to join them at the Rainbow Bridge.

Send us a smoke signal!

  E-mail: BrightStarRN@hotmail.com                             Phone: 901-389-8800

BrightStar Cherokee DoxieTribe

"Village of the Dreamcatching Doxie Clan"

Please sign my Guest Book and give any opinions and suggestions about this site.

Thank you to all that have visited my site, especially to those who have taken the time to sign my Guest Book.

Click picture to the right to view a beautiful video about the "Rainbow Bridge"